Thanks to our generous supporters
Canada Summer Jobs Program
Federal Development Fund of Canada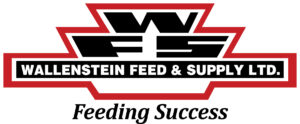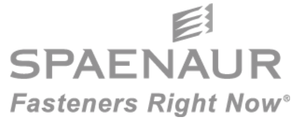 Support the future of choral music through sponsorship
Thank you to everyone who has given so generously!
This list represents donor support from January 1, 2022 to April 1, 2023 for both The Elora Singers and the Elora Festival. We couldn't have done it without you!
Calibre LLP
The Change Alliance
EloraFergusToday.com
The Evelyn
Gowling WLG
GuelphToday.com
Kitras Art Glass Inc.
Northern Birch Credit Union
Raging Warthog Technology Services
Ralston CanSafe Inc.
Schlegel Villages
Scotiabank
Spaenaur Inc.
The Good Foundation
The Telosity Company
$25,000 +
Peter Barr & Wendy Donohue
Elora Festival Book Sale Volunteers
ESRI Canada Limited
Spaenaur Inc.
$10,000 - $24,999
Anonymous
Tony Arrell, C.M. & Anne Arrell
Ken & Susan Edwards
Chris & Jean Houston
Randall Howard & Judy McMullan
JoAnn Martin
Max & Maureen McIntyre
Jeff & Debbie Ostic
Jane Rapp & Charlotte Logan
Peter & Hania White
$5,000 - $9,999
Anonymous
Stan & Elizabeth Litch
Marta McCarthy & Randy Smith
Laura Robertson & Steve Hornett
Naheed Somji
RBJ Schlegel Family Foundation
$2,500 - $4,999
Anonymous
Gerald Hass
Roger & Joan Hayward
Dan Leader & Deborah Finlayson
Roderick Rice
Catherine Robertson
Ken Seiling
John Spearn
Stonefields Foundation
Mark Vuorinen & Natasha Campbell
$1,500 - $2,499
Benevity Community Impact Fund
Cecil & Ruth Anne Bauman
Douglas Brock Fund for Conservation & Music
Stephanie Martin
Ralph & Barbara Sykes
Grant Wedge
Anonymous
Douglas Brock
Gowling WLG
Lorraine Greaves
Neena Gupta
Louise McCallum
Brian Ostrow
Scott Pollard
Don Snyder
Brian Unrau
Sally Beattie
Judith Harvey
Penny Hendricks
H. Rachel King
Sheila Koop
Elizabeth MacLennan
Barbara Peloso
Alan Teder
Sebastian Siebel-Achenbach
John Stelmacovich
Grant Wedge
Mary Bauman
Mary & Ted Brough
Lorraine Clark
Deanna Cyr
Allan Edwards
Norman Fielding
Ross Gibaut
Human Factors North
Almis Ledas
David Powell
Nancy Regehr
RLB Management Partnership
Donald Snyder
Julie Wilson
Valda Adlers
Anonymous
Theodore Arnott
Susan Brown
John Buttars
Mark Gemmill
Anthony Genge
Frances Gormley
J. Govindarajan
Barbara Gray
Marsha Groves
Cindy Gurnham
Patricia Hamilton
Michael Hogg
Morgan Hultquist
Paul Jenks
Deborah Kuehnbaum
Beverley Marshman
Margaret Marsland
Dianne McKnight
Tracy Paulenko
Peter Payan
Devina Ramdyal
Barbara Sellers
James Sharpe
Kathleen Stanley
Vikki & Jim Tait
Mary Thomas Nagel
Marcia Thompson
Myra & Peter Van Katwyk
Ann Vaugeois
Jacqueline Wakefield
Marilyn Wilkinson
Anonymous
Rosslyn Bentley
Brenda Berringer
Patricia Blower
Anne Bouwman
Mark Brubacher
Merle Brubacher
Patrica Burch
Sandra Burton
Cheryl Carlo
Elizabeth Chandler
Linda Chestnut
Donald Clark
Christina Connell
Brad Davidson
Christine Degrow
Susan Edwards
Russell Egerdie
Catherine Freeborn
Peter French
Peter Goddard
Karen Golets Pancer
Justin Gorgi
John Grinvalds
Pauline Grove
Beate Gundert
George Hancock
Neil Hannam
Marsha Hay Snyder
Allan & Evelyn Hayman
Lois Hayward
Jessica Henderson
Elisabeth Honek
Richard Jackson
Martha Karn
Christine Kerr
David Korell
Barbara Larke
Kevin Leicht
Thomas Lewis
Patricia & Robert Liptrap
Kristin Lord
Tallon MacDonald
Victor Maciulis
Catherine MacMaster
Donna Madore
Mary Ella Magill
Jane Martin
Stuart Martin
Valerie Maud
Linda McConkey
Kate Merriman
Deborah Micucci
Liaba Nolan
Helen Ohorodnyk
Jonathan Oldengarm
Eileen Overend
Bob Polak
Linda Rankine
Paul Reesor
Francine Reid
Barbara Riley
Lynn & Ross Robinson
Steven Rothstein
George Seim
Annie Slade
Daniel Stevens
Erna Stobbe
John Tait
Carol & Wayne Taylor
Elmer Thiessen
David Tirsell
Louise Trajchef
Corrie Trewartha
Randy Vermaas
Susanne Vesely
Jenny Wagman
Kathleen Walsh
Joyce Ward
Elizabeth Wilson
Burna Wilton